Pressure Vessels & Compressed Air Vessels Product Range both Galvanized and Painted Tank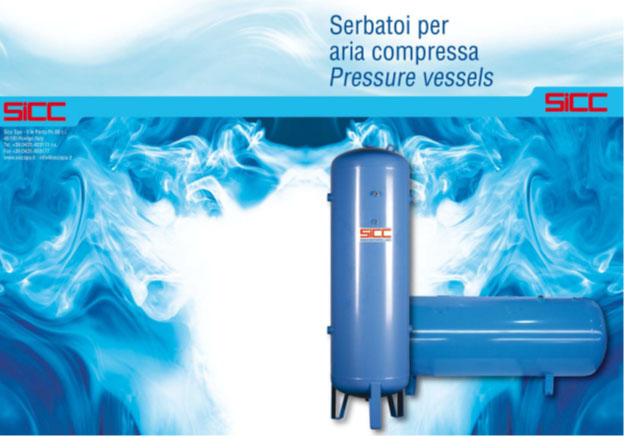 Quality System / Pressure Vessel

Complete Range of Tanks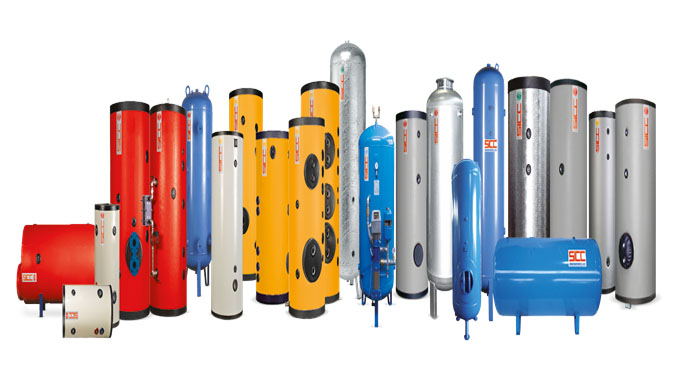 The main objective of the Sicc quality policy is to ensure customer satisfaction and continual improvement of product quality and reliability, all part of its constant commitment to social responsibility, implemented through evaluation of the social and ethical impact of the company's activities and policies. Sicc pursues its quality and improvement objectives through actions aimed at increasing production performance (times/methods, reduction/ elimination of non-conformity, testing, etc.) and reducing environmental impact (reduction/elimination of pollution, personnel training, adoption of innovative techniques and processes, reduction in consumption of energy and scarce resources). Customer satisfaction in terms of products and service, continual improvement in the quality and reliability of processes and products are the main objectives of our quality policy, guaranteed by our ISO 9001 certified Quality System since 1997, as well as compliance with the main international requirements.
Thanks to the automatic production lines and robotic welding stations, SICC guarantees reliability and precision for an high quality standard. Its know-how of more than 43 years of experience allows the manufacturing by using metal sheets up to 100 mm thickness, diameters of 6 mt and pressures up to 200 bar for distribution and certification of its products to international level.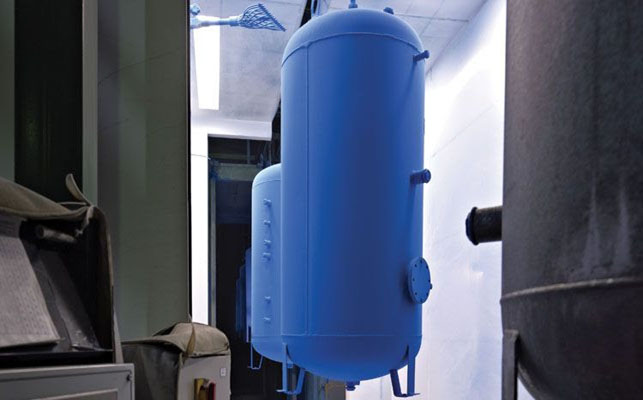 SICC can manufacture both horizontal and vertical compressed air vessels rated from 11 bars to 48 bars, with standard capacities from 100 l to 5.000 l. Upon request, SICC can also manufacture custom products up to 150 bars and 400.000 l.