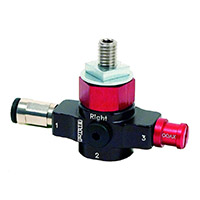 VGS™2010
Patented COAX® technology.

Compatible with any suction cup with G1/8″ male fitting. Suction cup ordered separately.

Available with a two-stage COAX® cartridge MICRO. Configurable to your specific needs. Choose Bi for low feed pressure, Si for high vacuum flow, Xi for extra vacuum and Ti at 0.4/0.6 MPa for extra capacity/dirt tolerance.