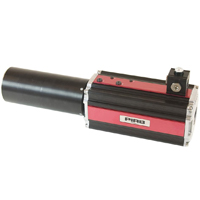 P6040
Patented COAX® technology.

Available with a three-stage COAX® cartridge MIDI. Choose an Si cartridge for extra vacuum flow, a Pi cartridge for high performance at low feed pressure or an Xi cartridge when high flow and deep vacuum is needed.

Substantially lower air consumption.

Modular design for flexible performance.

Compact and durable with no moving parts.

5-16 cartridges.