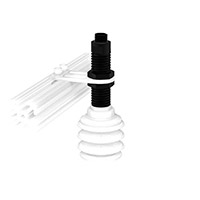 Height adjuster HA
Facilitates the positioning (y-direction) of a suction cup.

Provides an adjustable height extension between a mounting bracket (MB) and a suction cup.

Can be used with a suction cup / rod extension to further elongate the cup position.

Key handle to avoid rotation when connecting vacuum ports.