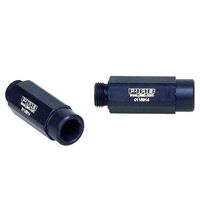 Blow-off Check valve
Prevents vacuum from being pulled through the blow-off lines, which means faster response time and completely independent vacuum units.

Reliable quick-release function even in larger systems with several units, due to the very low feed pressure required to break away for blow-off.

Suitable in applications where cleaning of the suction cup filters or cooling of the object to be picked is important.