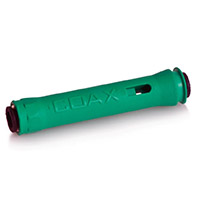 piINLINE® MICRO
Patented COAX® cartridge technology.

High vacuum flow capacity in relation to energy consumption.

Low weight inline design with push-in fittings.

Quick and easy installation directly on the hose.

Si/Ti cartridge at 0.6 MPa for extra vacuum flow.

Bi cartridge for reliability at low feed pressures.

Ti/Xi cartridge at 0.4/0.5 MPa when high flow and deep vacuum is needed.